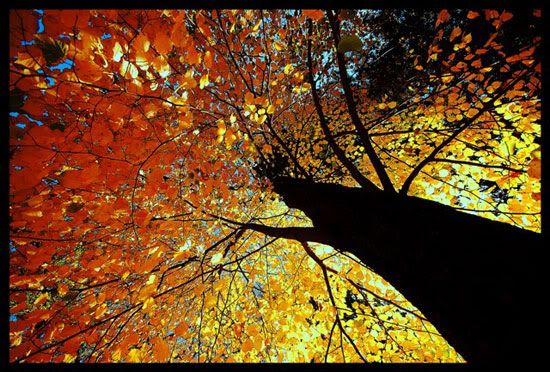 Hurricane Irene is threatening a lot of property up and down the east coast. Fortunately for us mountain dwellers, all we got was a little rain yesterday and a lot of wind today. A nice cool wind. As I sat outside and enjoyed it, I saw a few stray leaves swirling around. You know what this means... Fall is coming!
There is so much that I love about fall. The fiery colors, leaves crunching under your boots, Halloween, and most of all, making cowls, hats, scarves, and gloves. It's more than just being crafty, it's creating wearable art. I can't wait to show the world my most recent projects!
In the meantime, I wanted to share some of my favorite autumn-themed etsy finds.
First, is this Acorn Necklace by Bullseyebeads. To me, it's the epitome of fall! I'm particularly fond of acorns. :)
I also love burning candles when it gets cool outside. It's like the warm flicker helps warm you from the inside out, but the glow from this Autumn Leaf Candle Holder from La Bella Candela would make the moment even more captivating!
The last piece I want to share is this Autumn Tutu Dress by The Princess and the Boutique... I was blessed with 3 adorable little boys, but most of my friends with kids have a little girl that would appreciate this. I would wear it myself if I could! The colors are beautiful, and I can't help but imagine a lucky little girl somewhere, flitting around in this dress and a pair of glittering faerie wings strapped to her back.
Well, that's all I've got for you today, folks. I hope you enjoyed, and please comment with how you're preparing for fall!