Richard was outside working on the car early this morning, and when he came in he found he had a hitchhiker. A little guy just like this one was stuck just outside the opening to his pocket. We all gathered around and oooh'ed and aaaaah'd at it's yellow fuzzy cuteness, and the boys asked what it was. We explained that the little caterpillar would wrap itself up in a cocoon and one day turn into a butterfly or a moth.
Cory and Gage wanted to know what it would look like, so we googled "fuzzy yellow caterpillar." It turns out, it will turn into this: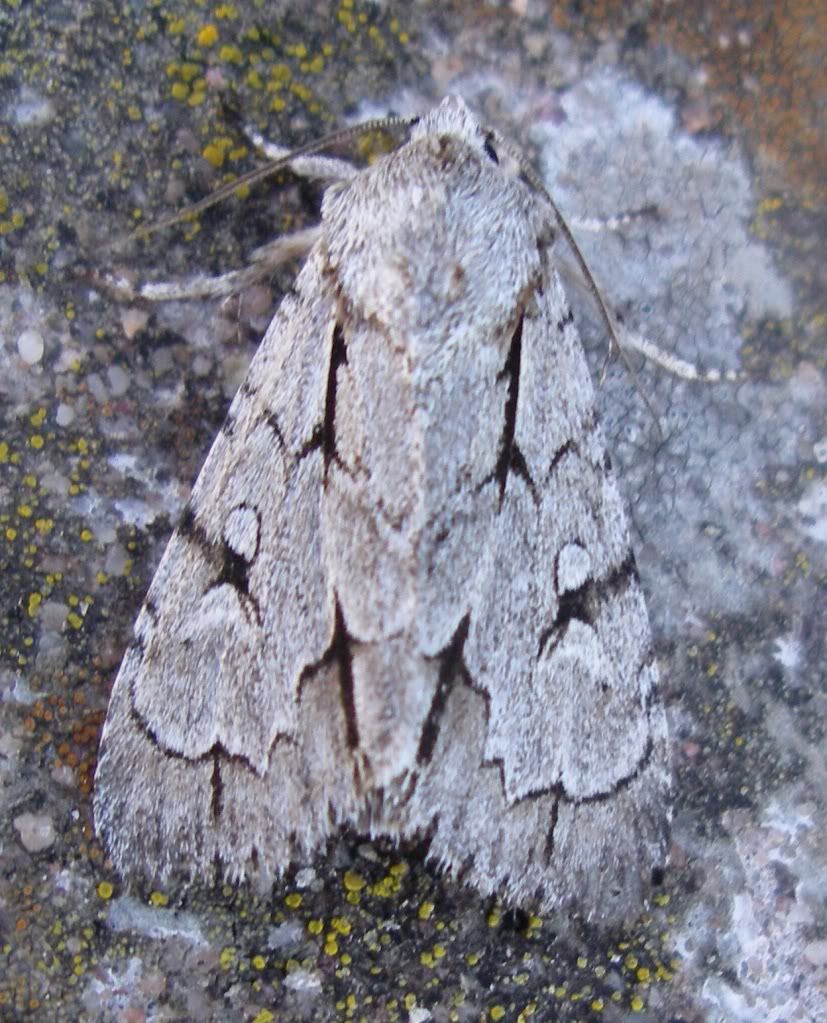 Not quite as pretty as we'd hoped, but oh well. But then we read more about our squirmy little friend. He left long yellow fuzz all over Richard's pants where he was stuck. Turns out these little hairs have poison in them, and they stick into your skin, which make you itch and can cause a nasty rash.
Will Richard survive??? Only time will tell. :)
In other news, I have to share this fantastic Etsy find. It's really too awesome for words, so I'll just let it speak for itself:
Ack! I love it so much. It's really pretty perfect for my uber huge family. Since I dressed up as a zombie last year for Halloween, my 2 and 4 year old are pretty sure I'm an undercover zombie, so they totally get it. And I'm sure by the time the baby is old enough, they'll have him convinced, too.
There are lots of other equally awesome vinyl decals at
Tawnya M. Designs
, so be sure to click the link and check out her Etsy shop. She also does custom orders.
***Update***
Mention my blog when purchasing from Tawnya's shop, and you'll get 10% off of your purchase! Woot!